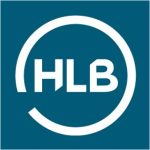 Job Description
We are looking to hire an Associate Auditor who will work in the external audit department in our Riyadh office.
Responsibilities:
Work with professional audit team and directly interact with clients. Perform audit fieldwork for clients in various industries such as manufacturing, services, trading, and others;
Apply appropriate accounting principles and auditing standards to reach and support conclusions related to assigned areas;
Review client practices within an assigned area of responsibility and refer possible problems and solutions to team leader quickly;
Keeping managers and other team members informed, on an ongoing basis of progress and significant issues;
Proactively suggest ways to improve own performance/approach to work and client service delivery;
Develop understanding of service offerings within and across lines of service to identify opportunities to meet client needs;
Any other task reasonably assigned to the staff member and within their skill set.
Qualifications:
Bachelor degree or Master degree in accounting;
Minimum 2-3 years experience working in Audit Firm;
The ideal candidate will be a qualified/semi-qualified;
Proactive in improving technical and analytical skills through training;
Bilingual (Arabic & English "Professional working proficiency or Higher");
Team player, with the ability to multi-task.
Required skills